Sometimes you need a break from the doom and gloom of your NYTimes emails—these newsletters created by HudCo members exist to entertain and inspire and may just bring back your hope in humanity.
Dinner: A Love Story by Jenny Rosenstrach
A newsletter devoted to the family meal, however you define "family" and however you define "meal." Written by the NY Times bestselling author of the Dinner: A Love Story book series including, most recently "The Weekday Vegetarians."
GoLoveNY
Looking for inspiration for things to do in the Rivertowns or the Hudson Valley? Subscribe to GLNY's newsletter! Go Love NY curates private small group day trips and experiences in Westchester County, the Rivertowns and the Hudson Valley NY incorporating nature, culture, and food. Elizabeth and Robin will send you ideas for the perfect outing for your corporate team, your family, or your closest friends.
The Good Patina
Ksenya of Time & Place Interiors sends out monthly decorating tips and design inspirations from her blog, The Good Patina. Sign up for the newsletter and get a free design guide: "Five unexpected ways to use vintage and antiques."
Kate Sonders Solomon
Kate's goal is to foster creativity and connection in the kitchen and empower children, home cooks, and corporate teams. Her newsletter announces her upcoming events and workshops so you can be first in line to get tickets!
The HudCo Newsletter
Each week, we send out a brief update on what's going on in the space (like massages, shopping, and networking events) and often include links to interviews with interesting people and articles about our community. Sometimes we even feature photographs by superstars like Rodrigo Cid, who shot the above image of Angie Mordecai.
Kinetic Dynamics
Kerri Demitrovic's goal as a physical therapist is to listen, connect, and provide the right information to help you move forward. She has a newsletter that offers ideas for injury prevention, rehabilitation, and more suggestions for how to keep moving.
Picture Book NY
Sara, who owns the resident pop-up Picture Book inside HudCo, sends out email newsletters once a month letting people know what new releases she recommends, plus information on upcoming pop-ups and other events.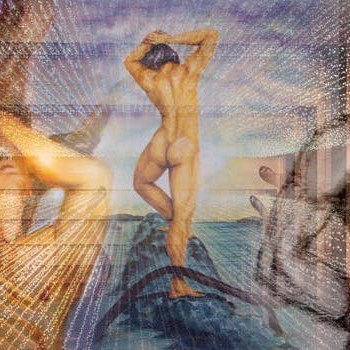 The Queer Quantum Dispatch
Eddy Ficklin releases this newsletter that's a twice-a-month missive for daring connoisseurs of edgy, queer comics and art to keep you turned on and tuned in.
Recipe as a Feeling
Think of this newsletter like a dinner party, or maybe a supper club you attend regularly, maybe a few times a month. Writer Sarah Epps only requests some participation. Your presence, above all.