Find your balance
HudCo is a members club offering shared work space and programming for professionals to be productive, be inspired, and be well. 
An 8,850 square-foot thoughtfully designed place of work, with open common areas, natural light, 10-foot interior glass walls, and plenty of nooks and crannies for private discussions or alone time.
On-Site Community Manager
Power-integrated Furniture
Mail Service / Virtual Office
Bookable Multipurpose Room
A collection of member-focused stories, highlights, and think pieces, plus helpful info to achieve more balance and productivity.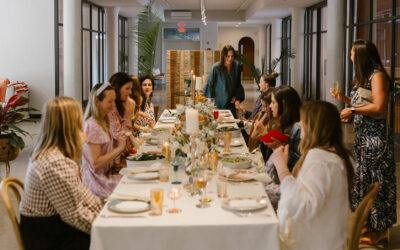 Photography by Living Notes PhotographyWhen our fellow HudCo founder Katherine Bagby broke the...
read more
Inquire Now
HudCo is a community of members. In order to join, please complete the form below. HudCo is a diverse community open to all. Space is limited. (No walk-ins, please.)
Membership admissions will be made without regard to actual or perceived race, color, religion, creed, ethnicity, national origin, alienage, citizenship status, age, marital status, partnership status, disability, sexual orientation, gender (sex), military status, unemployment status, caregiver status, consumer credit history, prior record of arrest or conviction (except as permitted by law), predisposing genetic characteristics, or status as a victim of domestic violence, sexual offenses and stalking, and HudCo's primary goal is to maintain an environment free of harassment on any of the above-noted grounds, including sexual harassment or retaliation.