What's up, beautiful people? It's been a busy September, with more new members joining us than ever before. Now is the time to discover someone who runs the Tarrytown and Sleepy Hollow Farmers' Market (the TaSH), someone who works on the Pivot podcast, plus someone who just recently moved to the Rivertowns.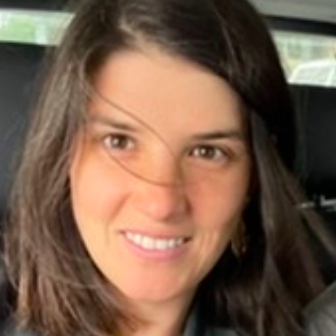 Ashley Brokaw-Shapiro
Resides in: Hastings-on-Hudson
Profession & Company: Director of Behavior Supports, PALS Support Services—providing therapeutic support to children with special needs
Favorite local business: 3×3 Kitchen (particularly their gf breads!) 
Tip for staying focused? Create a to-do list, put the top three to-do's on my calendar and make those the main focus of the day; if not complete, move to the next day and repeat!

Jan Donley
Resides in: Last year, my spouse Diane Felicio, our dog Rocky, and I left Boston to move to Dobbs Ferry. Diane grew up in Queens and was ready to come back to New York. I followed along, reluctantly, but am growing to love this river-town life.
Profession: I have been a writing and literature professor for many years and have spent the last eleven years teaching at Berklee College of Music in Boston. I am still teaching there, online, from HudCo! I am a writer and a visual artist. (Instagram) My newest video about my art gives a good flavor of who I am and what I do. I have linked it here.
Favorite local business: The first shop I ever walked into, along Main Street, was Rivertown General. I love the vibe of that store. Also love Bloomy Cheese & Provisions and Benny & Bina's Hair Studio.
What are you listening to? I like lots of podcasts, but one that truly touched me this year was Anderson Cooper's "All There Is," about grief. I liked it for lots of reasons, but partly because I teach a literature class called "The Art of Losing" where students and I explore the idea of loss through literature—the course examines how, even though loss is often painful, it is also healing and connects us to each other.
Mark Heyman
Resides in: Irvington
Profession: I'm a writer for film and TV
Favorite local business: I love Chutney Masala. We lived in LA before moving here and struggled to find good Indian food. Thrilled to have a good place so close by.
What are you reading? The Overstory by Richard Powers. Late to the party, but completely captivated. It makes me look at trees in a whole new way every time I walk the Aqueduct.
Fun fact: I have identical twin sons (and a daughter, who's also fun, but much less of a handful)
Maria Petrova
Resides in: Irvington, after 16 years in the city. I was born and raised in Bulgaria.
Profession: I work for Scott Galloway, a business professor and podcaster. I do research, writing, and social media for him. I'm also a BodyTalk practitioner.
Favorite local business: Red Barn Bakery in Irvington. Randell, the owner, is our modern-day culinary goddess.
What are you listening to and watching? Either Pivot, or I'm rewatching Weeds for the 46th time.
Fun fact: I'm a matcha addict, and I do something called Donna Eden Energy Medicine, which helps you relax & have more energy.

Siobhan Stanton
Resides in: Hastings-on-Hudson
Profession:Siobhan Stanton Photography
(Instagram)

Favorite local business: I absolutely love Sideli Studio in Dobbs Ferry! They have endless amounts of beautiful tile selections and design gorgeous, functional spaces!
Fun fact: I love horseback riding, and I ride once a week to help me de-stress.