The garage for many is where we park our cars, store holiday décor, or retire old gym equipment trends. In Caroline White's case, founder and designer behind Grayson White, her small garage studio became a place for big intentions. During the work day, she's a communications strategist at the intersection of social impact and community development finance.
On her own time, she hops behind the wheel and creates stunning works of art that work for the every day. She dropped her first collection in September 2020, followed by a larger one in December (which sold out in an hour).
Her style is unique, her pieces adorned with paint splatters and drippy glazes making each one an art piece in and of iteself. Her line is functional yet beautiful in design. We are lucky to have Caroline and her creations here from Tuesday, February 23, through Thursday, February 25. Based off of previous drops, they're sure to sell out!
What's the story behind the name Grayson White Ceramics?
Grayson White Ceramics is a labor of love. The name 'Grayson White' is actually a combination of my mother's father's middle name and my father's last name, nods to my ancestry and two people whose grace, love of family, and determination have shaped the woman that I am today.   
You design these ceramics to be part of everyone's daily routine. What's yours?
I am a huge coffee lover. Pour over. Percolator. Good old coffee pot, I'll drink it all. A good cup of strong coffee is a must in my morning routine. I guess it explains why I love mugs so much!
Before starting anything, I sit and journal for 10 minutes, often accompanied by a writing prompt and my cup of coffee. It's a recent habit that I started practicing religiously in order to be more mindful of my actions but really to prevent myself from rushing into the day so quickly. I work a full-time job aside from Grayson White, so I'll head down to the studio after the workday is complete. I recently purchased a Peloton so I'll take a quick ride or do a quick workout at least 4 days a week. It's a really great release.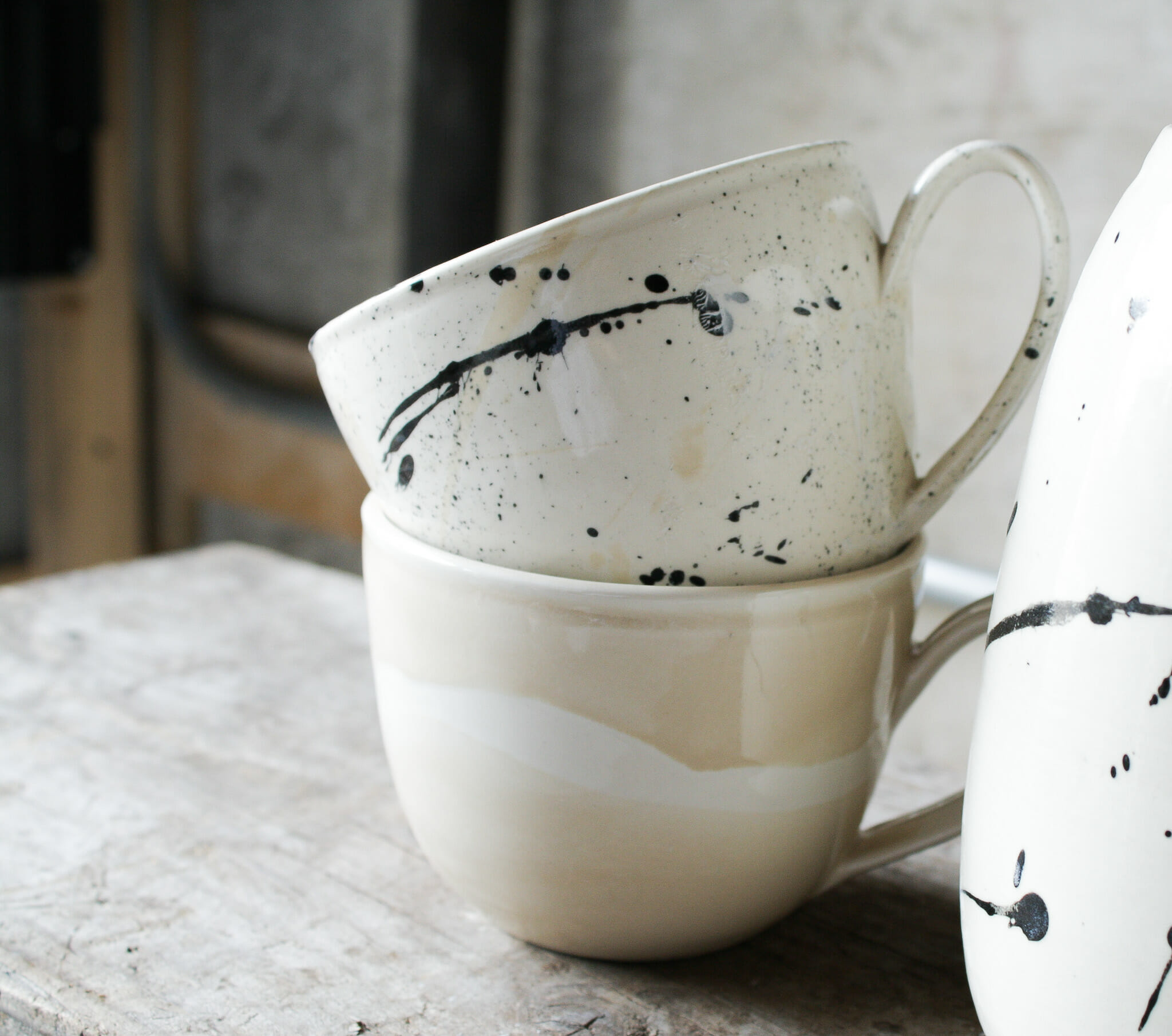 What is your most prized creation and why?
One of the first pair of mugs that made me proud. I still have one of the pair to this day. As a maker and creator, nothing is ever perfect in your eyes and you're very critical of everything you make. Yet, this mug had so many beautiful imperfections but came out of the kiln exactly how I envisioned it would.
It may sound cliche but, it's really the imperfections which make ceramics and the art of creating so beautiful to me. The experience is completely transformative and a beautiful process arrived at through constant iteration: brainstorming color and texture, forming a shape then building the vision through balance and delicate movement. Each piece is made with purpose, representing how I choose to move through life: appreciating the simple moments and unexpected touches of beauty and complexity.   
What song is always found on your playlist when you're creating?
So many but the one song that is in constant rotation is "I Want You Around" by Snoh Aalegra. The melody is just so perfect and her voice is one of a kind. 
Pottery Workshop
Make a hand-built 5″x5″ pot with Caroline this Wednesday, February 24, at 1pm, $25 for members, $30 to the public.
Pop-up Shop
Tuesday, February 23, through Thursday, February 25
10:30a–3:30p at the HudCo Bar
Price range: $24 – $68
Follow Grayson Ceramics on Instgram to always know about her future product drops!